How Arizona Handles Post-Decree Enforcement, Modifications
SERVING THE YAVAPAI COUNTY AND SURROUNDING AREAS
In Arizona, a marriage is not ended until a judge issues a decree of dissolution of marriage. This decision, like any other judicial procedure, can be appealed. The finality of the provision of the decree that dissolves the marriage will not be delayed if the appeal does not contest the judgment that the marriage is irretrievably broken. Remarrying is permissible for any side.
When the decree is issued, each party will have responsibilities and obligations. Due to life events, there could be valid reasons to seek modifications in the decree or to petition the court to enforce the decree if one of the spouses is not fulfilling the obligations contained in the decision. At its essence, you seek the justice system to compel someone to obey a court order or ask it to change a court order.
When Should You Seek Post-Decree Enforcement?
Despite both spouses wanting to fulfil the requirements of a divorce decree, there are times when one of the parties fails to comply with the provisions established by the judge. Here are some reasons you might consider asking the court for a post-decree enforcement:
Failure to make child support payments.
Not complying with parenting time requirements.
Failure to pay spousal support.
Failure to take care of financial obligations in the decree; or
Not selling property in a timely manner.
When Should You Seek Post-Decree Modifications?
The provisions of any decree that deal with support maintenance or child support may only be modified or terminated on a showing of substantial and continuing change in circumstances.
The provisions dealing with the disposition of property can only be revoked or modified if the court finds the existence of conditions that justify the reopening of a judgment under the laws of Arizona.
In the years following a divorce decree, maintaining financial normalcy is not always possible. Furthermore, providing for a household or needing support to maintain a household is a strenuous state to be in. If there are job losses or even windfalls that should be awarded to the child, we at David M. Wilson Law are here to help you petition the court to modify your child support or spousal maintenance order to promote fairness between you and your former spouse.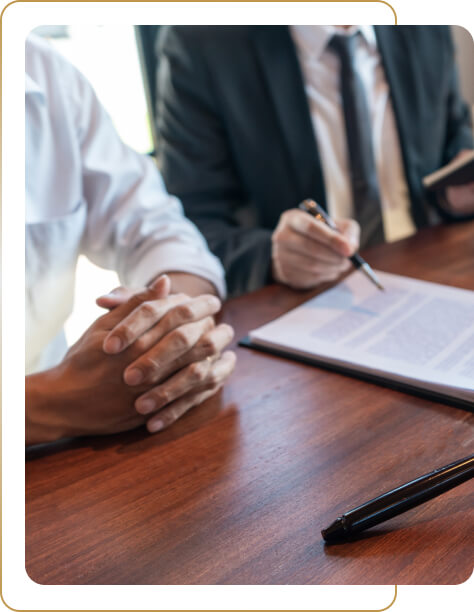 Hire an Experienced Family and Divorce Attorney
No one goes into marriage expecting to divorce. When you find yourself facing the end of your marriage, you need counsel from a family and divorce attorney that will understand the sensitive nature of family separation and minimize the damage of court proceedings.
Whether it is called divorce or dissolution of marriage, this is a legal process, and you should have legal representation.
You need an experienced and savvy knowledgeable family attorney when court proceedings are unavoidable. You can count on more than 25 years of experience with David M. Wilson Law Office.
David M. Wilson Law is here to help you during difficult family law issues. We represent clients on either side of any family issue and do our best to help both parties live in peace and coexist.